Home Charging
Looking to buy a home charger? It's one of the most common questions asked by newcomers on the IEVA Facebook group. In our recent survey, we discovered the most popular home charge points, but ultimately the decision comes down to personal preferences and cost.
To get started, make sure to apply for your Home Charging grant through SEAI. You can find more information and the application process on their website. Once approved, it's time to explore suppliers and their availability for installing your charge point. Feel free to reach out to our Facebook community or contact us directly if you have any questions. Some of our corporate members would be happy to help you out choosing your charge point.
When it comes to choosing the type and brand of charge point, there are numerous options available. The choice may also depend on the installer and their available options. It's important to note that the SEAI grant is now only applicable to Smart chargers. These chargers have advanced features such as setting a charging schedule and can be connected to through a mobile app. If you have or plan to install PV solar panels, it's recommended to look for charge points that can utilize excess solar energy to charge your car. Keep in mind that a car typically needs at least 1.4kw to start charging, so if you have a small solar array, consider this factor.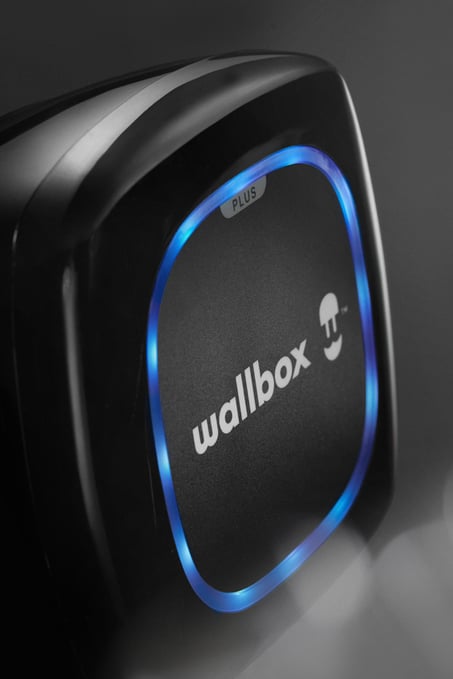 Remember, your EV already has the AC charger installed in the car. Home charging requires a chargepoint to deliver the AC power to your EV's charger. The chargepoint, although classified as an "appliance," functions more like an electrical socket. It's rated at 32amp, similar to your oven or hob, and has additional electronics to allow the car to control the charging process.
Below in this page you'll find some stories from real EV owners who have gone through the process of installing a chargepoint at home. Alec chose a cost-effective option that suited his needs, while Peter opted for a professional installer to ensure everything went smoothly. John, on the other hand, learned the importance of researching your options before making a decision. These stories highlight the different approaches and outcomes when it comes to home charging.
To establish a baseline for home installations, we need to consider several key factors. These include the quality standards set by the EU and SEAI, the type of wallbox, whether it is tethered or untethered, the connection to the fusebox or ESB meter, the distance from the electrical source, the standard of the available supply in the house and the need for an isolation switch. By understanding these factors, you can determine the best options for your home charging needs.
In summary, buying a home charger requires careful consideration of your personal preferences, cost, and the specific requirements of your EV and home. By following the steps outlined and learning from the experiences of others, you can make an informed decision and ensure a smooth installation process. Let's work together to accelerate the transition to electric vehicles and create a sustainable future.
Users Stories
Alec Story
Alec got a used Leaf and wanted to install a chargepoint. He did not want to spend more than necessary to charge his car. For instance, he knew that car had a charging timer built-in, so he did not want to duplicate this function. And his car's max charge rate was standard – 6.66kw.
Many suppliers of "home chargers" offered him a service for €400-€800 on top of the SEAI grant of €600. Alec was not happy. He searched the web and found a UK manufacturer that sold a 7.5kw chargepoint, made in UK, for €329.69 including VAT and delivery to the Republic of Ireland.
The UK online company also offered a UK "regulation 18" requirement unit that comprised of a box fitted with RCBO type D and isolator for €143.54 , VAT included. Alec decided to invest. The alternative was to buy a RCBO type B and an isolator locally for € 80 euro approx and to fit it in his fuse board.
Alec purchased 10 meters of 10mm square cable. Alec next sought a registered electrician to complete the installation which took 1.5 hours and at cost of €150 bringing his total spend to €608.23.
Peter's Story
Peter recently purchased a Renault Zoe and needed a charger. He contacted a reputable chargepoint installer and his house survey revealed one complication – Peter had an electric shower. The location of the new chargepoint box was less than 10m from the fusebox.
Peter was given a choice of wallboxes by the contractor and chose the EO Mini with load management. The installation took 2 hours and the total cost was €900. The contractor completed the necessary paperwork and €600 was refunded by SEAI to Peter's bank account after four weeks.
Peter commented that the advantage of having a local electrical contractor install his wallbox means he has support if anything should go wrong.
John's Story
John is delighted with his new VW ID3. Buying his first EV is a big decision and he thoroughly investigated his options. He also needed a chargepoint for his home. He decided to accept the VW offer of installing a VW chargerpoint. After installation, he received an invoice for €1622.40 SEIA will refund €600. If John had known that he could have purchased an equivalent unit for less than €1000, he would not have taken the VW offer. He said "you should also research your options when purchasing a chargepoint."
A Framework – Six Key considerations
Issue

Options

Baseline

Quality

EU and SEAI

Always use an electrician registered with Safe Ireland


Type of wallbox

Smart

Load Balancing

Smart

Socket or wire with plug

Untethered

Tethered

Untethered

Fusebox or ESB Meter connection

Both allowed

Whichever is closest

but preference for fusebox

Distance

Less 10m – 6sqr cable size

Greater 10m -10sqr

Depends on house

Isolation Switch

New regulation

Required
Supported by Wallbox